Lao Tzu said it best,"A journey of a thousand miles starts with a single step." If this holds true, Maverick Crawford III has certainly walked many miles as a person diagnosed with Autism. Aspergers101 is proud to have Maverick as a regular blogger as his insights into overcoming seemingly insurmountable obstacles proves to be a favorite among those seeking inspiration. Today, we feature Maverick in a one-on-one interview as he discusses his recent award from the University of Texas at San Antonio, the COPP (College of Public Policy) Most Outstanding Student for the 2017-2018 academic year and the hardships he overcame to achieve success.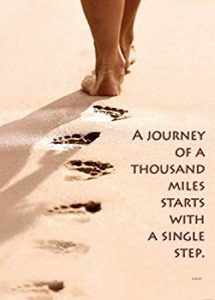 What did it mean to you to win the most outstanding student award?
A few days before the ceremony, I received several emails from a staff working for the Associate Dean of COPP. The emails were in regards to have a meeting with Dr. Romero in the in her office and then by Starbucks, but then I was in for a surprise the next day. I come to meet Dr. Romero at Starbucks, but she has not arrived, and two minutes later she came out of an auditorium. She asked for me to talk to some high school seniors and I accepted, and that's was when she announced that I won the Most Outstanding Undergraduate Student Award. For the longest time even on the day I received the beautiful glass award with my name and the name of the award, it seemed like a dream to me. I would have never thought I would win. I was in disbelief and shock, but I was extremely humbled to receive the award.
Tell us a little bit about your role while you interned at the U.S. Pretrial Services.
I deal with offenders on a different level shadowing officers. I got to sit in on an interview with a person who was recently arrested. I did two interviews and asked them questions about their background. These questions helped to determine if the offenders can be released on bond. I had to complete a report at the end of the interview. One of the defendants that I interviewed had autism, and I was able to explain to the Pretrial Officer about a possible sanction to place on the defendant to ensure the safety of the community, and they will appear back in court, and it worked. I told them to have detailed step instructions with kept the defendant on a strict routine because people with autism react significantly with strict adherence to a schedule. This helped me learn more about the administration of the court system and how the material I learn the classroom applies and operated.
Preparing for the Future
How did your double major in criminal justice and public administration prepare you for your future?
It prepared me for a career in public service. Those majors helped me be a better advocate for underprivileged communities. It's vital that their voices are heard too. Dr. Patricia Jaramillo was a significant influence in adding public administration to my degree plan. She told me I could still graduate on time with a double major from COPP. Dr. Jaramillo and other professors in the College of Public Policy are dedicated to preparing the students for a career in public services by educating them through their experiences and expertise in their respective fields. When I took the public administration courses, I was able to see how the government plays out. When I took criminal justice courses at UTSA, I learned about alternative ways that not hold the offender accountable, but gets the underlying issues of their behavior like Restorative Justice, Specialty Courts, and Juvenile Justice.
Tell us a little bit about your diagnosis with an intellectual disability and autism. What was it like for you growing up?
The community I was from is set up for autistic people, people like me, to fail; without the ability to succeed in any form or fashion. Another big issue in the minority community is that mental health is not addressed and no one believes in it. Since mental health was somewhat a myth to the community, it was a struggle I endure in my life. I was diagnosed with a severe speech impediment, severe mental retardation, severe expressive and receptive language disorder, severe sensory integration dysfunction, auditory processing disorder, dysgraphia (a disorder that causes inability to write coherently), issues with motor processing, anxiety, seizure disorder, and depression. My speech impediment was so severe, I remained silent most of the time to not to embarrass myself.