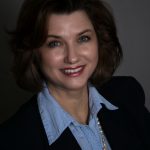 Jennifer Allen
Jennifer Allen – President
With an extensive background in broadcast news and television production, Jennifer Allen left her career over 10 years ago to care for her newly diagnosed Autistic son. With her focus on her family, Jennifer later turned her attentions to help and inform others going down the path of raising a child on the spectrum. With her oldest son Sam currently seeking his engineering degree in college, Jennifer encourages others by public speaking, attending theatre showings of her documentary,Coping to Excelling, (topics range from choices in education to bullying) and most recently launching a full resource website, aspergers101.org. Jennifer currently serves as the President of Aspergers101.

LaDonna Wilson Mack
LaDonna Wilson Mack – Secretary 
LaDonna most recently was the University Relations Manager for Abilene Christian University. Prior to lending her talents to ACU she was a public school history teacher for many year in Corpus Christi, Texas after earning her B.S. in Education from Harding University. LaDonna is married and spends her time as a wife, mother and dedicated to the work of God. Having a nephew with Aspergers Syndrome, Ladonna offers her compassion, insight and knowledge to the Aspergers101 Board of Directors.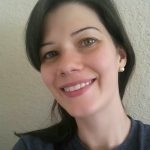 Melissa Wilson
Melissa Wilson – Treasurer
Melissa Wilson joins the Aspergers101 Board of Directors as the Treasurer in 2016. She brings with her much talent and skills in the area of book keeping, business, tax preperation and accounting. Melissa earned her Bachelor of Arts in Accounting and Business while maintaining an impressive spot on the Deans List from 2010-2013. Her compassion for those on the spectrum come from a family member whose life has reflected success after a lifetime of support from those around him. With a supportive husband and two precious children alongside her, Aspergers101 is truly grateful for her talent and dedication to our cause!