Board of Directors
Our Staff
Sandra Murphy
Coordinator
TREASURER
Sandra recently retired from a long-time top account executive position with Waterman Broadcasting (KTSA) after working successfully in print media. Sandra currently serves as Branch Office Assistant for Edward Jones Investments in San Antonio, TX, acting mentor at Ridgewood elementary and has served 20+ in the Alamo Heights Chamber of Commerce. Sandra tells of her passion towards serving as coordinator of aspergers101: "The reason I want to be on the board of AS101 is because I have seen first hand what a different it is to a family and children with aspergers through my dear friend Jennifer Allen and her son, Sam Allen.  With love, kindness, patience and education a child with aspergers can live a fulfilled life. You must choose the child first.  Everything else will fall into place as the child grows. I have been to quite a few seminars with Jennifer and the parents that come up to her and Sam and say "You have made a difference in my life" are profound.  I am honored to serve on the board of AS101."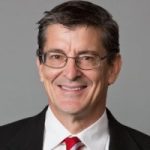 David Clapp
SECRETARY
David J Clapp is a financial advisor with the firm of Edward Jones. Working closely with select families in the San Antonio area, his team provides the expertise and foresight needed to provide current income, predictable growth and legacy giving. David became a limited partner with Edward Jones in 2011. David is a proud graduate of Texas A&M with a Bachelor of Science degree. He was also awarded a Master of Science degree from the University of Southern California. David is a CERTIFIED FINANCIAL PLANNER™ practitioner. As a father of 4 children, David has a passion for encouraging others to excellence through continuous improvement; and to remind them that as long as God keeps waking you up, He has a plan for your life.

Jennifer Allen
CEO Aspergers101
PRESIDENT
After an extensive career broadcast marketing, Jennifer and her husband searched for answers when their oldest son hit the kinder years with great difficultly. After finally learning that their oldest son had Aspergers Syndrome, she left her career in television and became a full time mother to both of her sons. Jennifer elicited the participation of her sons and together they produced several independent programs including a children's animated series titled Ameriquest Kids (now distributed by Landmark Media) as well as her documentary and book titled, Coping to Excelling: Solutions for school-age children diagnosed with High-Functioning Autism or Aspergers Syndrome.
The need for more information encouraged Jennifer to elicit a team of autism experts to provide weekly, original content to a website free to anyone seeking to live their best under the diagnosis of High-Functioning Autism/Aspergers Syndrome… appropriately titled: Aspergers101.com.