Hi, Raeme here again!  I have been the Program Coordinator for a non-profit 503c program for the past seven years that assists students from high school transition to the real world of work. Each student is unique and gifted in their own way.
I recently began working with a young lady with Asperger's named Willa.  Willa also exhibited near paralysis when feeling severe anxiety along with select mutism. Her family is extremely supportive and are extremely realistic. This innocent young woman worked for Goodwill for 4 years as a volunteer hanging clothes. After 4 years her parents wanted to try something new.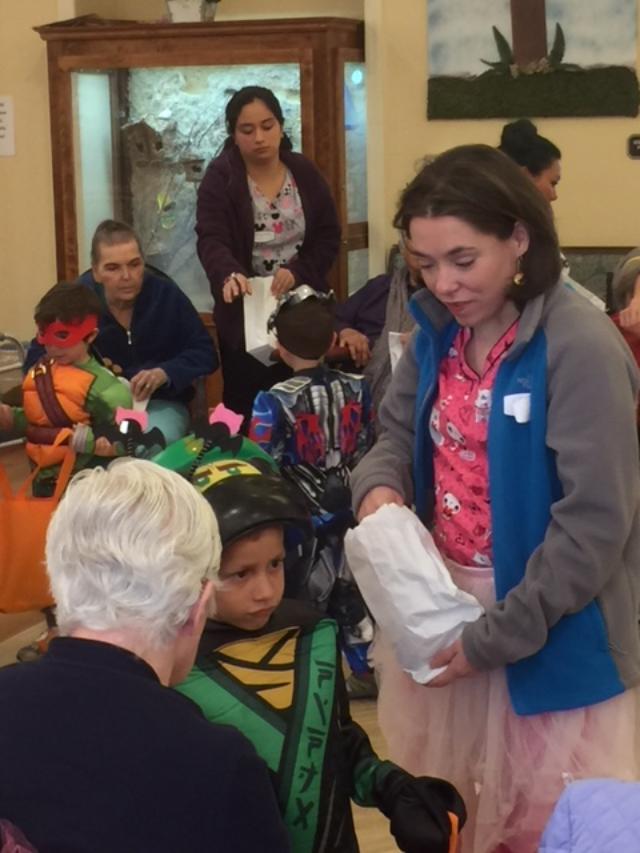 Our first meeting was very short and simple. The young girl assessed me to see if I could be trusted.  Although, she did not choose to speak her eyes spoke volumes. We invited her to a facility to visit with residents who had dementia and some who had family members who never come to visit.  The student observed different positions such as being a server in the dining room, a kitchen aide, companion care and assisting with art and game activities.  We did not pressure her to come again.
Later that week Willa informed her mother and father that she wanted to return to the home care facility.  Inch by inch and day by day Willa began to bloom. She began following her Skills Trainer less, speaking more and had less paralysing anxiety attacks. Her parents stated they have never seen their daughter so happy.
Willa is now able to go into the dining room and serve soup to the residents.  At first her hands shook so bad the soup would spill.  The Skills Trainer would put less soup in the bowl so Willa would be able to complete her task.
Willa comes home each evening and remembers each residents full name, age and past career. Three months later she does not shake uncontrollably as she used to. She does not just look down on the floor as she did in the past when spoken to.
Asperger's and Dementia individuals have truly been an exceptional relationship!
Students state they have less anxiety, less depression and have a reason to get up in the morning. Hygiene has greatly improved along with their overall disposition! You just never know until you try to see if your ideas are going to work out. Everyone wins here and I'm so proud to be a part of this glowing miracle!
Questions or comments please contact me at Raeme.Greer@jobadventures.org
Raeme

The following two tabs change content below.
Job Adventures Program Coordinator 9901 IH 10 West, Suite 800 San Antonio, TX. 782302 (210) 844-5988 Mobile (210) 446-4479 Fax Raeme.Greer@jobadventures.org www.jobadventures.org
Latest posts by Raaeme Bosquez-Greer (see all)