This trail-blazing initiative is improving the interaction between law enforcement and people with a communication impediment. Because of the collaborative work of Aspergers101 and the Texas DPS, the following 3 initiatives were announced on 
April 25th, 2016 at a
Press Conference from our State Capitol. 1) New Drivers License Restriction Code: Communication Impediment with a Peace Officer 2) State-wide law enforcement training on Autism, Aspergers and other disabilities within the Communication Impediment restriction code.  3) Aspergers101 teamed up with Texas DPS Training Facility in Florence Texas to develop a template for a day-long "Driving with Autism" Camp.
What constitutes a Communication Impediment? Most common diagnoses include: Autism, Asperger Syndrome, Mild intellectual disability, Deafness, Speech & languages disorders, Expressive Language Disorder, Down Syndrome, Post-Traumatic Stress Disorder, Deafness, Brain Injury or Parkinson's Disease. (more information in downloadables below)
Texas State Press Conference
The Texas Department of Public Safety, Texas Governors Committee on People with Disabilities and Aspergers101 together announced the new Driver License Restriction Code for Citizens with Autism on Monday April 25th 2016 at the Texas State Capitol.
"Driving with Autism" Handouts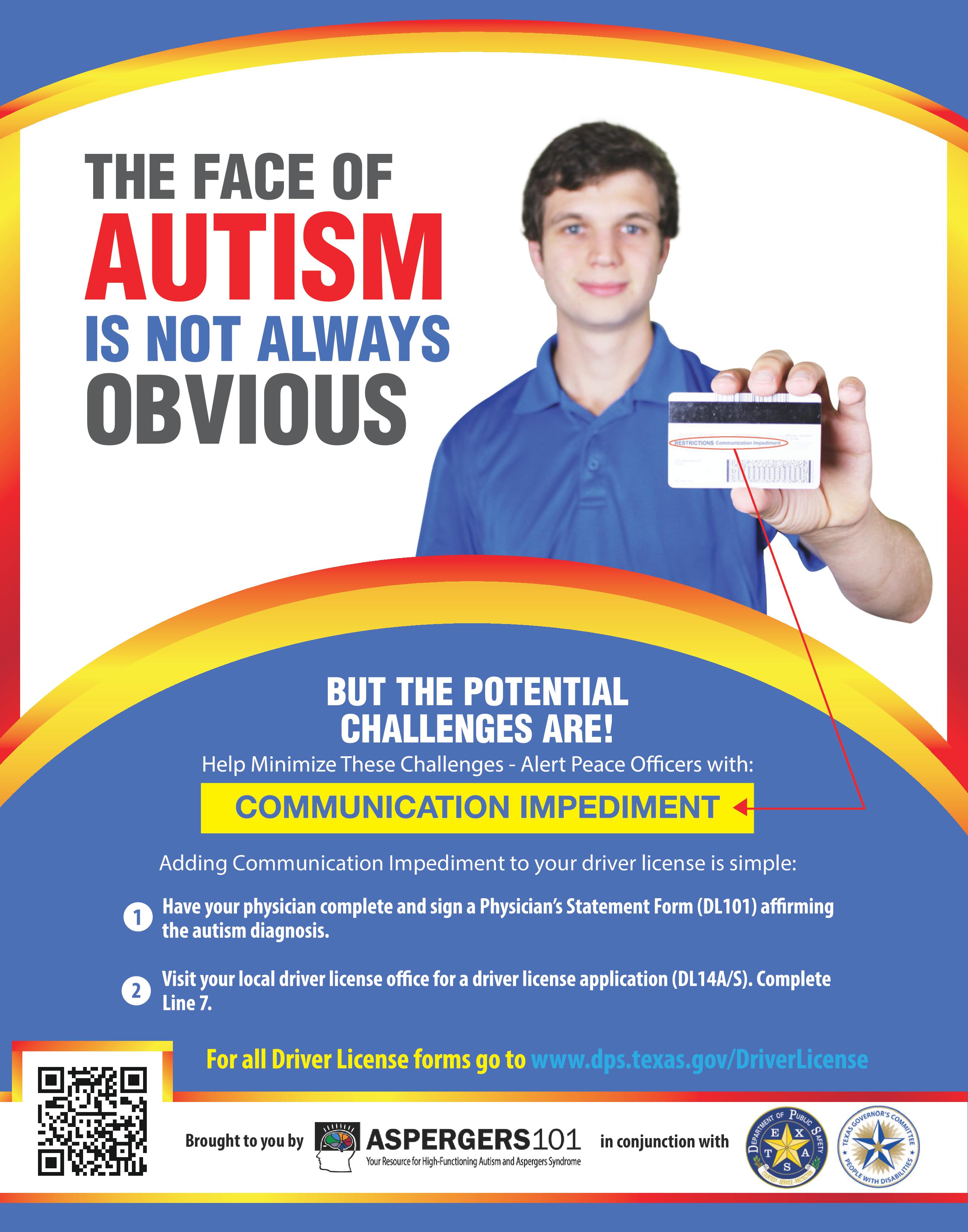 "Driving with Autism" Camp
Stay tuned for more information about the "Driving with Autism" Camp to be offered through the Texas DPS New Training Facility located in Florence, Tx. Details to be posted here soon!
Press Release from the Texas Department of Public Safety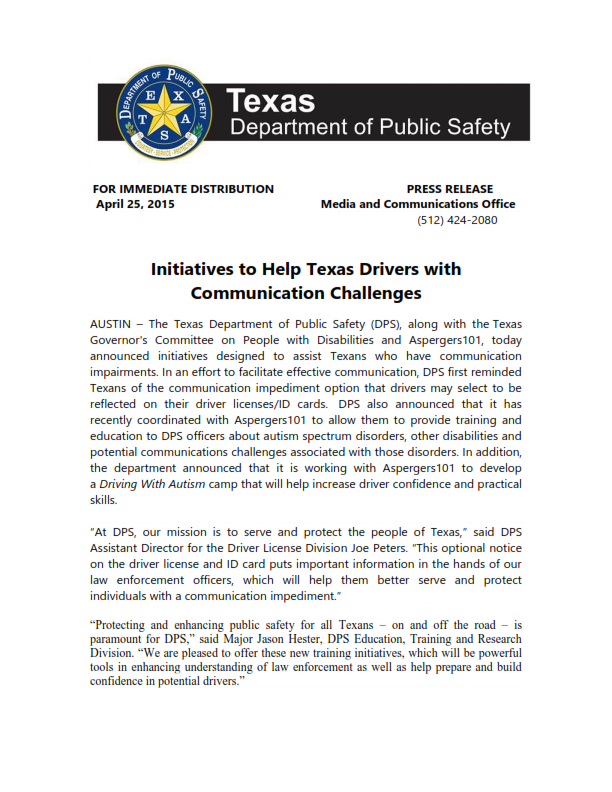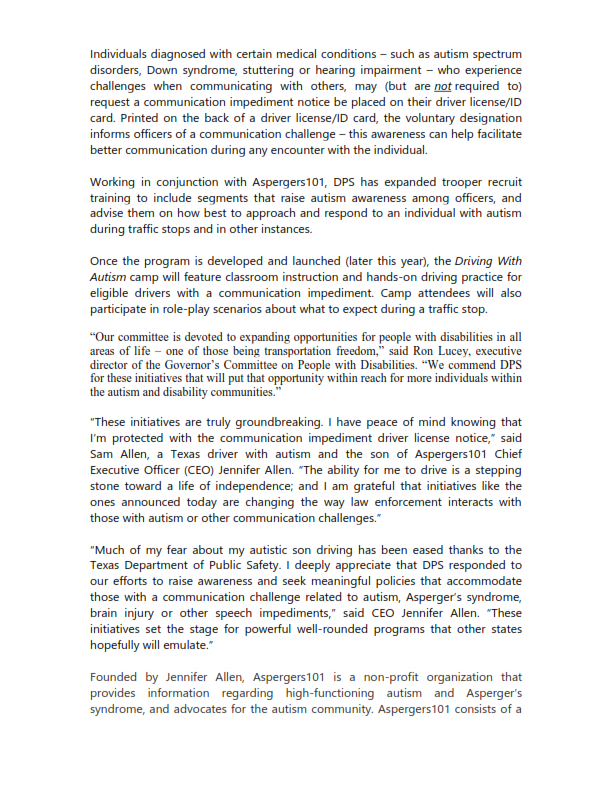 Social Media
Photos
Testimonials
"At the Department of Public Safety, we are uniquely aware that having a driver license can pave the way to independence for many, and we are pleased to provide the communication impediment notice on Texas driver licenses and ID cards. Protecting the safety of all Texans, on and off the road, is the keystone of our mission, and this driver license/ID card option provides vital information that can serve as a powerful communication bridge between this group of Texans and our officers."-  Steven McCraw/Texas DPS Director
Partners and Logos