Technology and exercise? I know what you are thinking, how can I use a fitness product like a smart watch or fitness bracelet to get my child to exercise? Do I need to or am I financially able to purchase a fitness product like that? What if they don't like it or use it and I've already spent the money buying it. Is there setup of the product or is it ready for use?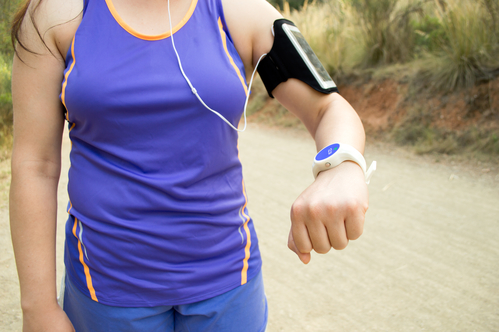 Technology can be overwhelming but can also be very useful. The amount of fitness products out there is tremendous, but they each serve a purpose and a specific fit for someone. Today's discussion will be on technology use during exercise but it will take a different perspective than you think.
Video Game Systems
Video game systems can be a contributing factor to our kids becoming less active. It is difficult for kids to move away from technology altogether so why not make it work for us? Video game systems have games available for purchase that are fitness/exercise oriented in which the person becomes the game controller.
For example, the Wii game system has: Just Dance 2016, EA Sports Active 2, and EA Sports Active NFL Training Camp. Similar game systems like the Xbox have the following games: Xbox Fitness, Nike Kinect Training, or Playfit. Lastly, the PlayStation has games like: Move Fitness, Zumba Fitness, and Sports Champions. These games use the person's movement as a way to control the game. So, by dancing and moving you can get your kiddos to burn some calories while having fun.
Cell Phones