1) Tell us an overview about your new book titled, "Overcoming the Odds: My Journey to Finding Personal Strength and Triumph"
My book is a memoir based on my challenges and obstacles that I had in my life such as autism, abuse, mental illness and much more. Its primarily a sad true story about a man with autism that no one had high hopes for: the doctor said that he would never amount to anything and would be institutionalized.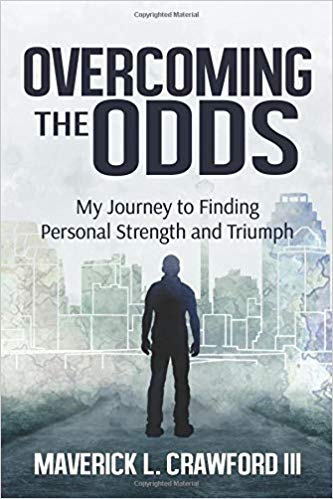 It took me a long time throughout my journey to find that personal strength and triumph because no one taught me anything about how to live life or survive as a black man in this world along with having a disability.
All of the odds were stacked against the author: he had autism, he was a fatherless black child, with a single parent mother in a dangerous community with low performing schools. He was bullied, had no friends, no one believed in him, experienced bad teachers, had disabilities along with autism. It seemed as if the author was unloved or born into the wrong family. His family or community had no knowledge or did not believe in autism or any mental or neurological illness. He felt hurt, betrayed, used and abused, to name a few.
The author wore many masks in the story to hide from the abuse and being an outcast but it did not work. He tried to block out or ignore the ignorance but that did not work. He tried to mimic a relative that was so perfect at what they did in order to fit in with family but that did not work. He pretended to be happy, that did not work. He tried to lie or cover over the abuse he went through to make the abusers look good but that did not work. He even tried the unthinkable. And that did not work. After all else had failed, he tried a different route which was the most positive route where I learn to discover my own personal strength and triumph.
2) What inspired you to write this book?
After everything I went through, and after giving a speech to 200 people about my journey on having autism, it hit me.
I was inspired when one of my professors told me, "Maverick we need more minority voices in the autism community."