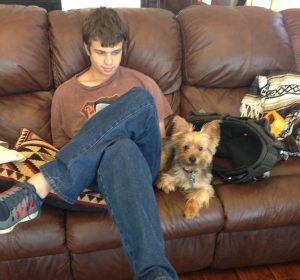 If you have a child with Aspergers who interacts well with animals, there's no need to be surprised. People with Aspergers tend to bond more with animals than they do with people. In fact, many neurotypicals would see Aspies as animal whisperers due to how well they bond with animals.
One time, we visited someone who is a gypsy and she owned some cats and dogs. Seeing as how I like animals, I began petting them and they liked it. When she saw that her animals had immediately taken a liking to me, she was surprised and said it was as if I had a gift where I can bond with animals.
That scenario was a perfect example of how Aspies and animals are like bread and butter. I have a Yorkshire Terrier who I love to be around. I encourage any parent with an Aspie child to get them a pet that they would love to bond with. Whether it's the classic dog or the trustworthy horse, having pets can prove to be very enjoyable for both the parents and the child.
By Sam Allen